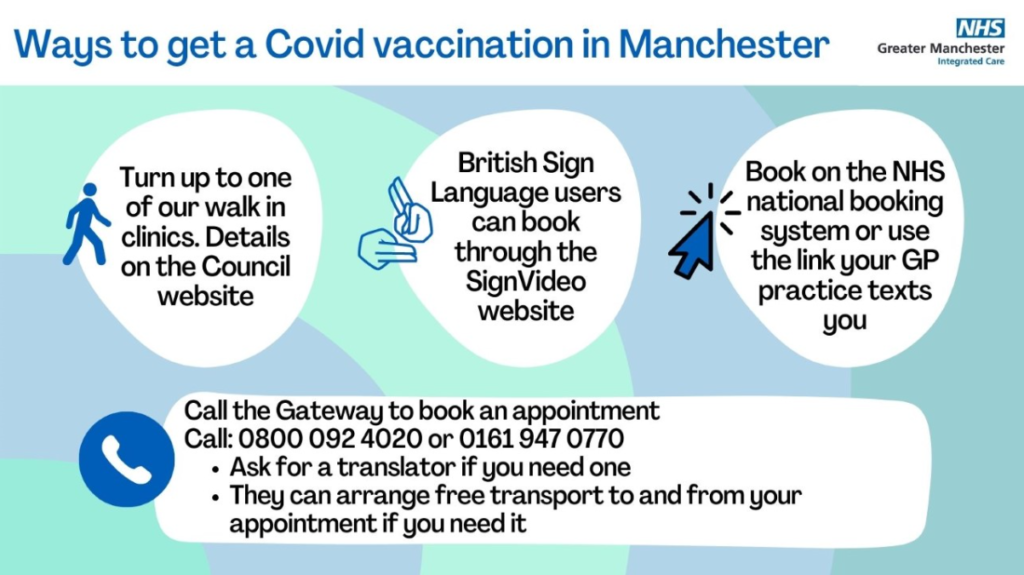 Wondering how you can get answers to your Covid vaccination questions – The NHS website is full of information including who is eligible.
Manchester's free confidential health helpline – 0800 840 3858 or text: 07890 036 892. Open 7 days a week 9am-5pm. The service is for anyone with COVID-19 questions, who needs help with booking vaccinations or testing or has questions on when to self-isolate. Advice is provided by a nursing team. A translation service is available.
Who is eligible for an Autumn booster vaccination?
· aged 50 or over
· pregnant
· aged 5 and over and at high risk due to a health condition
· aged 5 and over and at high risk because of a weakened immune system
· aged 5 and over and live with someone who has a weakened immune system
· aged 16 and over and are a pair or unpaid carer
· living or working in a care home for older people
· a frontline health and social care worker