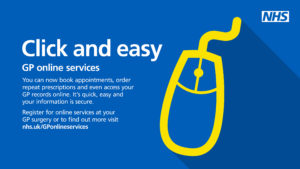 With Patient Access you can register as a new patient, order your repeat prescriptions online, book and view upcoming appointments and update your contact details. You can download the app on your smartphone.
Please note: When you sign up for Patient Access, the practice is notified and has to approve your access before you can begin to use the full range of services. This is usually approved within 2 hours, but if you register when we are closed you will need to wait until the next working day.
If the system does not recognise your details please come into reception and collect your username and pin number.
Please note you are required to present at Reception with a form of photo ID in order to gain full access to this service.